Zhenghao Conference At The End Of 2017 And Early 2018
Megan
2018-02-09 09:31:06
Today is the lunar December 24, we called it lunar year which is a transition of Chinese new year. This day means that Chinese 2017 year in the true meaning is less than seven days left, it will soon end. On this day all company and factory have had a holiday, people have gone back home and get together with family members.
ZhengHao company also take official holiday yesterday, and today together spend a beautiful lunar annual, then tomorrow will be their own home and enjoy family reunion. We drove to another city, will live in a hot spring villa over there. When we arrived at the destination, it is afternoon. We started the party, the party is rich in form, mainly entertainment and leisure. We played badminton, took sports, and cooked at dinner time, then enjoyed the delicious hot pot and Chinese dishes, after dinner we watched a movie and sang to the fullest. By midnight, we continued our barbecue, and that is the end of the day. Last and more importantly, we spent about an hour in a short summing-up meeting, for the 2017-year summary and the 2018-year outlook.
In general, 2017 was a lot of harvest, we are so pleased that there are many new clients in addition to our previous clients who have been placing orders, many of them have their own design, cooperated with us to custom-made their proprietary plastic bottle, luckily custom plastic bottle is our strong points, can help clients customize their satisfied plastic bottles. We also feel very grateful that they are very good clients, not only they are a good partner in our business, but also some of them have become our very lovely friends. Many time we feel warm from the other side of the Earth, maybe we sell more than just a plastic bottle.
And for the 2018 year, it is more of a vision and hope. We look to the open up a broader international market in the future, at present our major markets are the Americas, Oceania and Europe, we look forward to helping more countries and regional business partners next year, to help them in their own personalized plastic bottles printed on their own logo, use unique bottle packaging to attract consumers to gain more market.
In particular, the general manager stressed that in the past few years we have custom hundreds of plastic bottles for many clients, We are going to make more customized plastic bottles for more clients in next year. The most important thing is to insist on our spirit, ensure the quality, maintain the client service. We believe that we will be a plastic bottle head manufacturer in China.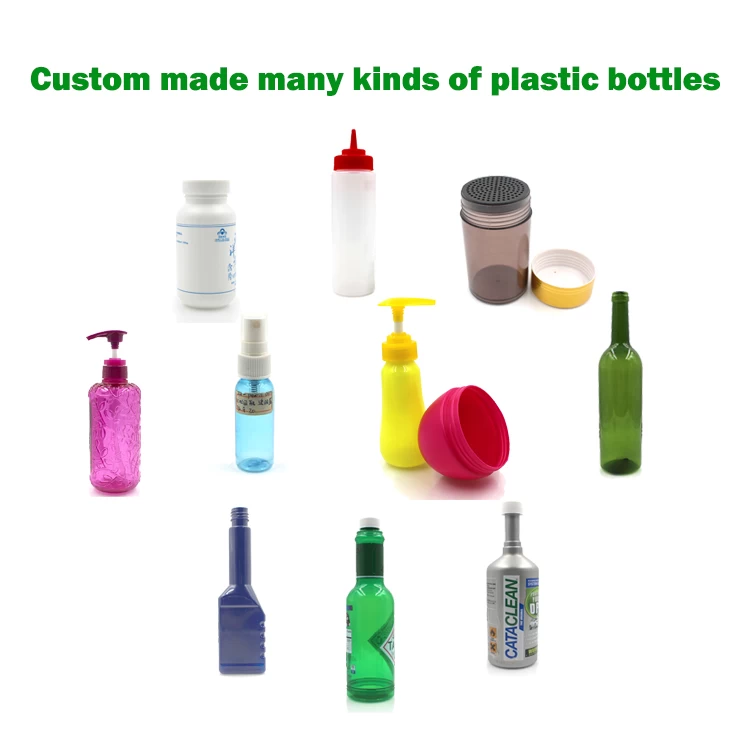 Click the picture above to get more plastic bottles.