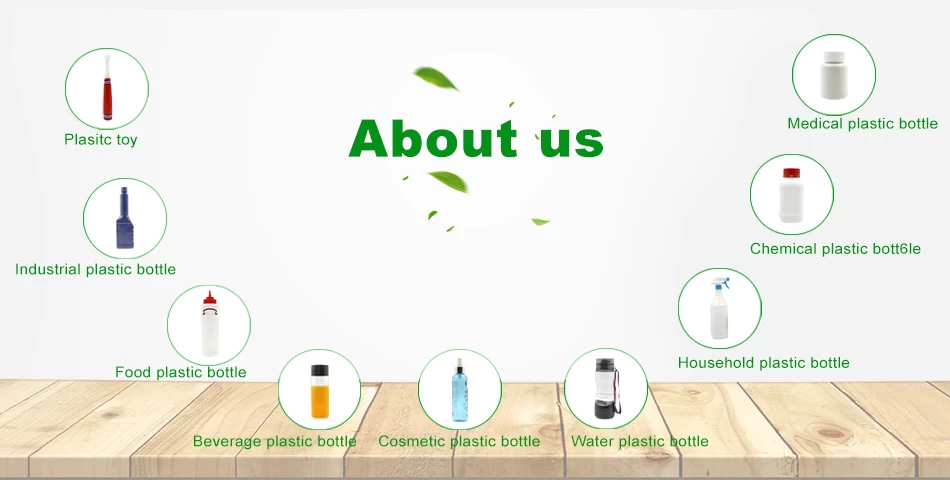 About Shenzhen Zhenghao Plastic & mold Co.,Ltd
Company Profile
Shenzhen Zhenghao Plastic & Mold Co., Ltd founded in 2007, is a professional manufacturer that specializing in plastic packaging products research and development, production and sales in Shenzhen city, Guangdong province.
Leaded by Mr HuangJiangRen, the whole company grow up fast, that have powerful R&D team with modern production line , skilled sales and after-sales service team,  we use our professional skills and competitive price to support all client's custom design project. Our main market is Europe, American, Australia.
Our values: honest, responsible, share, win-win
Our mission: Make it easy for OEM Packaging.
       Our Factory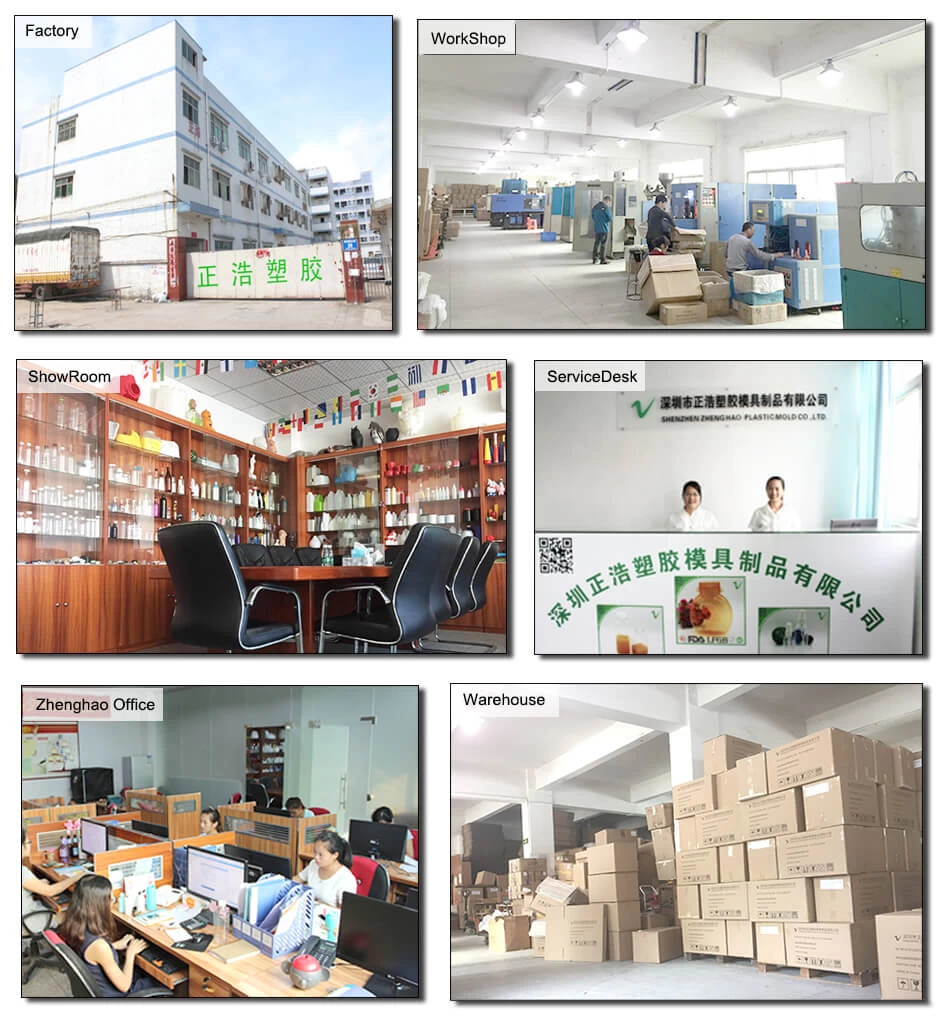 Company Founded
Shenzhen Zhenghao Plastic & Mold Co.,ltd is established in 2007 by the founder Mr Huang JiangRen, who had involved in plastic bottle field since he went to Shenzhen for line when he was 16years old. Mr Huang had spent more than 10years to be a professional expert in plastic bottle from a basic worker, apprentice, master and engineer.
With his powerful technical skills, Zhenghao Plastic focus on OEM bottle project. We support client to get a wonderful new packaging product and a better market sales based on his professional suggestion for each OEM project.
Mr Huang always introduce himself as: I am a boss was born from a engineer, only can improve by doing practical things, use my professional skills to solve problems for client and work together with client to make the product that both the market and client accept it. This is his biggest success.
Specially Project:
1. US listed company - pet product
    It takes 2years to make out the samples when we get the first product concept from client, who got the patent successful based on our professionl skill supports. We helped client to sell this product for mor than 5years that cant be copied the skills during his competitors.
2. Denmark well-known design company - water port
    Customers had costed one year with another manufacturer to do this, but failed to make the sample out, because they cant meet customer's equirements and process problems. We have only used 20 days to re-mold successful to make the first sample, the cost is only half the original one.
Brand customers: Heinz, HelloKitty, Heineken, Tiger. SK-II,cocacola
          Our Team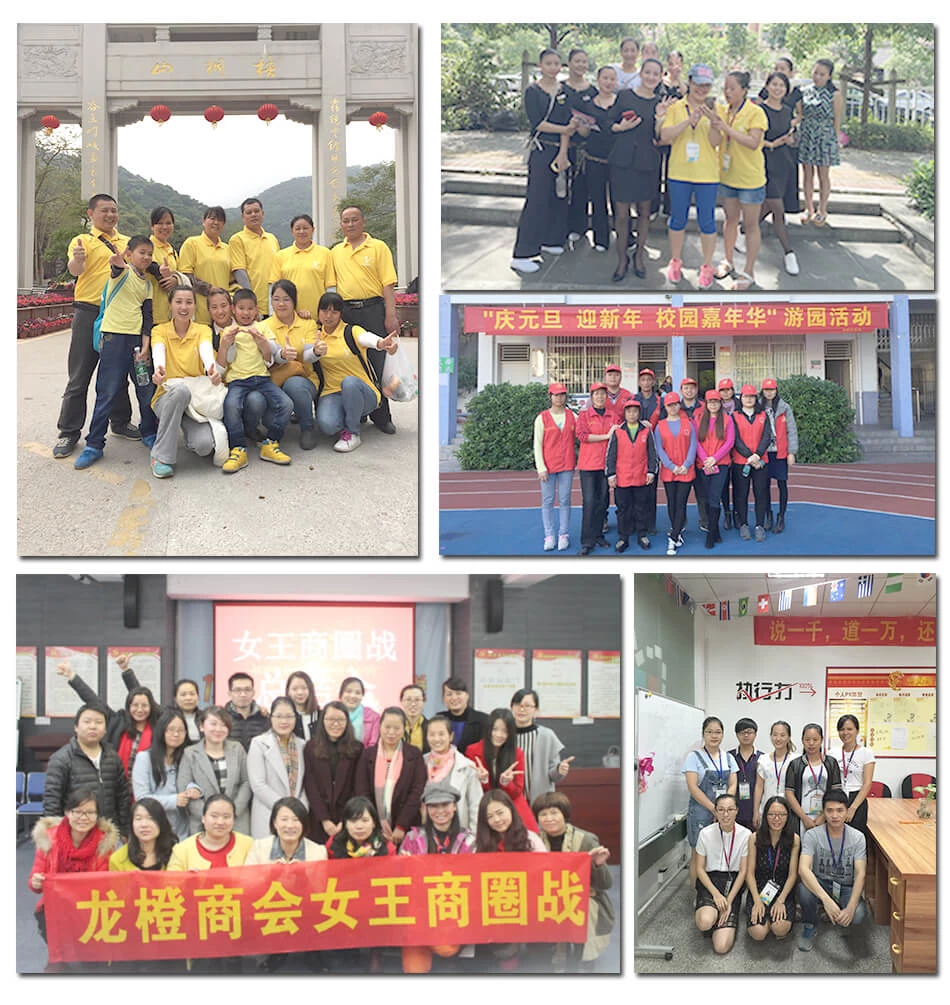 Company History
2007 •Established in 2007,only boss himself with 1set blowing machine(4cavity machine
2009 •3sets blowing machine, 3 workers
2011 •6sets blowing machine with 8 workers, and set up own sales department
2012 •the turnover increased 200% comparing to 2011,we invested and owned our own mold department for our OEM design
2014 •Totally 8members for sales department,and increase 60% turnovers comparing to 2013
2015 •Owned 2sets injection machine, moved to new factory placed that is 2time square meter than before, the turnovers increased 37.5% comparing to 2014
        Exhibition and Customer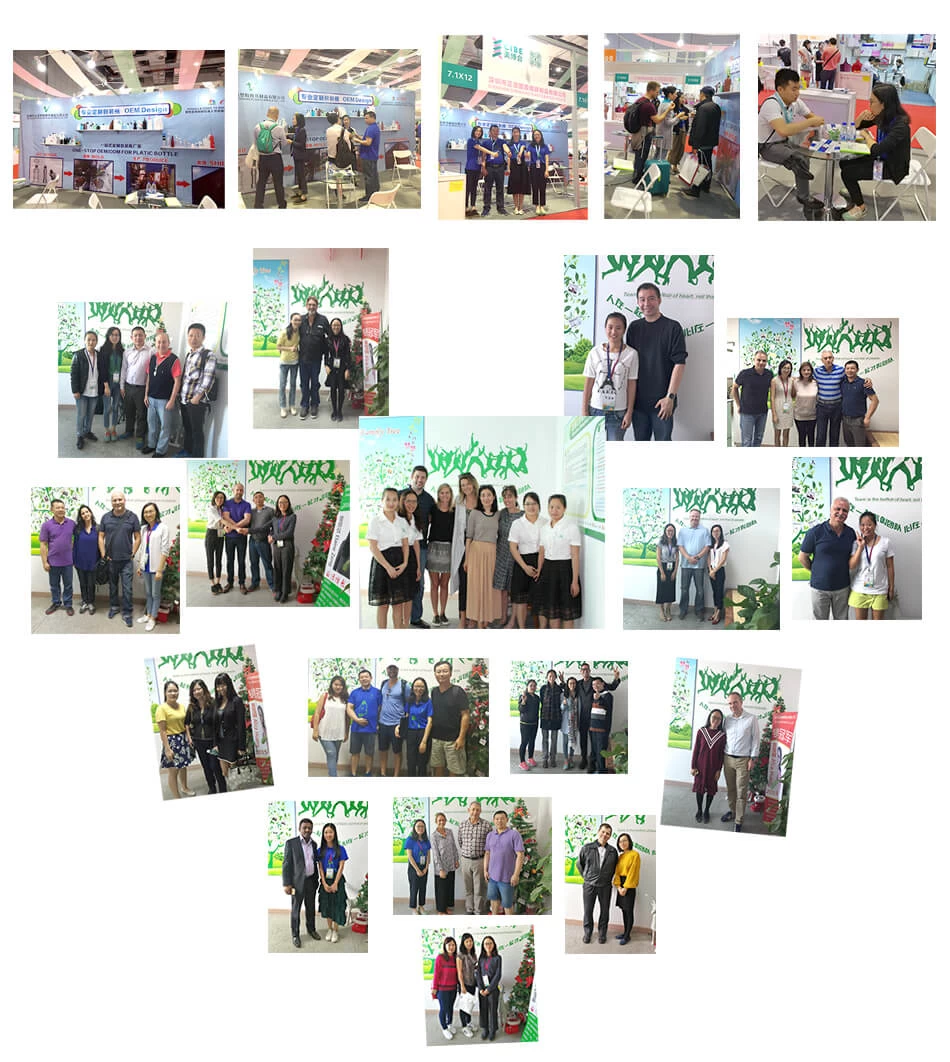 We commit ourselves to offer the best service,best prices,best quality to our customers. More updates please visit our website.