Retal Launches New High Grip Cap Of Plastic Beverage Bottle
Megan
internet
2019-01-02 16:48:37
Recently, Retal showcased the design of a high-grip cap on Brau Beviale2018, offering customers and potential
partners a choice of
beverage packaging bottle
reduction programs.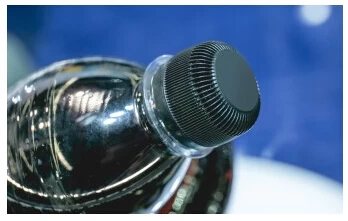 This high grip cap is 19.65 mm in height, the same height as the standard cover, but lighter in weight and only 2.45 grams, reducing the weight of each plastic bottle by about 1.3 grams compared to the standard cap.The bottle cap features a unique manufacturing style, and its darker grooves further distribute weight over higher surface areas, an innovative design that not only uses less plastic, but also enhances consumer grip, especially for older older generations of consumers to grip.
The design conforms to the 1881pco standard high grip, but also retains the original rigid cap. In addition, the design simplifies the flow of the combined packaging machine so that it can reuse the existing stack tray designed for the 1810 standard specification, thus achieving further."We work closely with the CAP company on the market to create a functional solution that makes it more acceptable in the market with its easy-to-open and gripping features that are easy for consumers to use." explained the sales director of the Retal capping. "
Looking forward to the plastic bottle market to develop more new unique product, so that the plastic bottle industry has made great progress.