Reusable Plastic Bottles Are Safe To Store Water
Megan
http://ewn.co.za
2018-02-25 09:20:04
The South African Plastic Recycling Organisation says it's a myth that storing water or reusing most
plastic bottles
is harmful.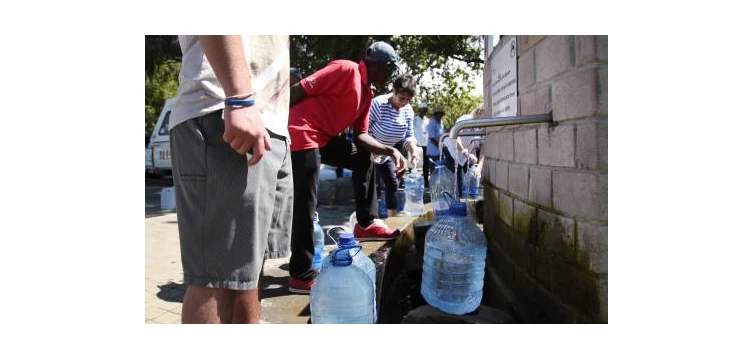 picture from Bertram Malgas/EWN
Cape Town residents collect 25 litres of water at the Newlands springs in Cape Town.
CAPE TOWN - The South African Plastic Recycling Organisation has given assurances that it's safe to reuse most standard plastic bottles to store water.
It appears many shops are battling to keep up with the demand for bottled water, as people are stocking up with day zero forecast for 11 May.
Capetonians have also been scrambling to fill plastic bottles and containers of various sizes at natural springs across the city.
The organisation's Annabe Pretorius says it's a myth that storing water or reusing most plastic bottles is harmful.
"Are plastic water bottles safe to use because they're plastic? Yes, it's absolutely no problem. So, if you're talking the normal PET bottles that we use for water, they are absolutely safe, there's no problem, you can reuse them many, many times. But wash them every now and then, keep it hygienic."
Dr Charl van Loggerenberg, an emergency medical specialist at ER Consulting, says storing water or reusing plastic bottles poses no major health risk.
"In general, if the bottle starts out clean and the bottle hasn't previously been used to store chemicals or any other substance and they're appropriately stored in a reasonably cool dry place, and also the water that's going into the bottle is from an appropriate source, from a pure medical perspective, we're not holding any big concern over storage in plastic bottles at all."
Van Loggerenberg says ultimately if people are still concerned about the quality of their water, they can always purify, chlorinate or boil it before drinking.
As a plastic bottle supplier in China, we produce plastic bottle with 100% virgin material, all of our bottles are food grade which comply with SGS,ISO9001,FDA and other authoritative certification.