Plastic Bottle Turned Into Recycled Fashion Item
Megan
2018-03-29 19:05:48
Some time ago Adidas used recyclable plastic bottles to make sneakers, the news is still also hotly discussed now. Nearly two days, plastic bottles again become a fashion product, attracting public attention.
Have you ever thought that a discarded plastic beverage bottle would return to our lives some day, such as T-shirts and handbags? This may sound illogical, but it is true. Recently, at the art exhibition site of "Second Gallery of Art Week Beijing" held in 798 Art Auction Center, nearly 400 guests from around the world pleasantly and surprisingly received a special hand gift from the event organizer,a handbag made of 14 beverage plastic bottles, this special gift was come from R.BOTTLES who is the cooperative partner of the gallery week in Beijing.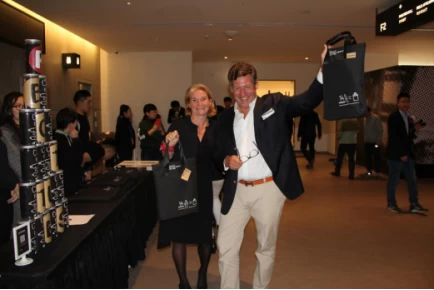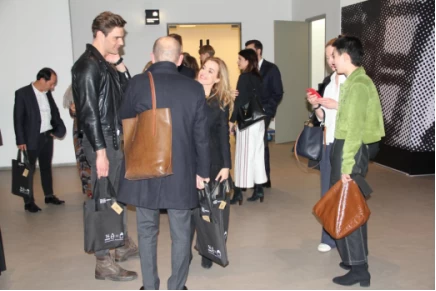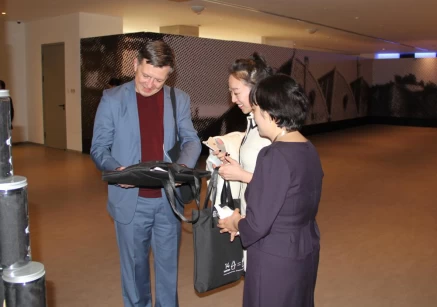 R.BOTTLES brand is designed and developed by Ying Chuang Group, they are good at converting daily discarded living waste into environmentally friendly recycled materials and combine the fashion design idea to regenerate the environmental protection popular product, it was also the first time the brand had collided with fashion and art. Liu Co-song, deputy general manager of the company, said: "First of all, it is a great honor to become the cooperative partners of art gallery Weeks Beijing, R.BOTTLES itself is environmentally, friendly and fashionable. Using recycled beverage plastic bottles to make handbags can be liked and approved by artists, this let us be more convinced that the integration of environmental protection and art will catch on!"
How does a beverage plastic bottle turn into a useful product? Through the self Built Intelligent Recycling network recycling waste plastic bottles, and sorting, cleaning, crushing, reconstituted, drawing and more series of processes, get recycled fabrics, then integrate ecological design and environmental aesthetics, and make recycled products into daily life. "Rubbish is misplaced resources, discarded drink plastic bottles are alive, we use 8 plastic PET bottles to regenerate a T-shirt, 14 plastic PET bottles into a handbag, which makes resources sustainable, environmentally friendly, and also make environmental protection more fashionable and interesting." "Liu Co-song said.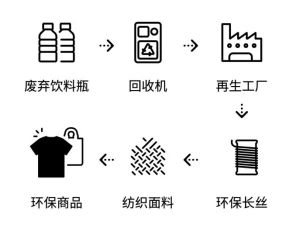 As a plastic PET bottle maker, from an environmental perspective, all of plastic bottles we produce can be recycled, and we always support the global environmental protection enterprise, of course set out from our plastic products.