One-Stop OEM&ODM Solution For Plastic Bottle
Megan
2018-03-26 11:27:14
As a professional
plastic bottle supplier,
factory and wholesaler, I would like to talk about our ONE-STOP OEM&ODM solution for plastic product today. First of all, what is a one-stop solution? One-stop procurement is to provide customers with a full range of multi-channel procurement platform, they can get a variety of goods or services on this platform.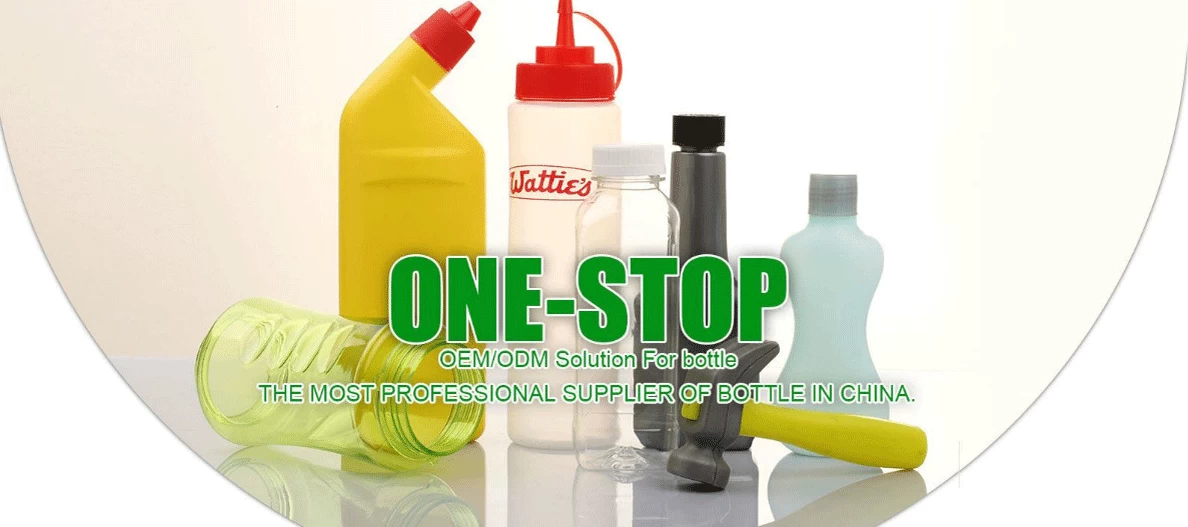 Therefore, even though we don't have many platforms, but as our products cover a wide range of industries, we still can provide customers with so many different types of products to meet their needs.
Simply put, one-stop sourcing requires the company and the engineers to have these advantages of professional, concentrative and dedicated.
So let's use some examples to explain the meaning of these words. Professional, specialize in a particular kind of study or occupation. Behind of our strong development and research capabilities, there is the support of our experienced engineers, who has been engaged in this industry for more than 20 years, specializing in the custom design and production of plastic product.
Concentrated, it means to do something wholeheartedly. Our company and engineers have been able to hold on the business for more than 20 years precisely because they have been treating the cause with all their heart. Our engineers don't even forget to give our clients drawings and designs when he was ill in hospital.
Finally, dedicated. A dedicated person can often concentrate his time, energy and wisdom on what he wants to do, so as to maximize his enthusiasm, initiative and creativity, and strive to achieve his goals. Speaking of which, there is bad news and good news. The bad news is that so far, our engineers have been hospitalized for 10 days due to poor health and have operated on the two days before. The good news is that it will be discharged smoothly in two days and continue to draw and design new bottles for new customers.
More than 20 years on the way, thank you every new and regular customers for your support, we are becoming more and more mature in the process and technology of plastic products. from blow molding products to injection molding products, and injection-blowing mold plastic products, from food and beverage packaging bottles to the chemical industry packaging bottles, we have a wide range of products that can meet our customers' one-stop sourcing needs.