Our New Design Of PP Hot Fill Plastic Bottle
Megan
2018-11-15 13:48:58
As a
juice plastic bottle manufacturer
, we will introduce a unique kind of juice plastic bottle to you today. It doesn't have unique design or shape, but unique characteristic, it made of PP material, with heat-resistance, can be hot filled, usually used to packaging hot beverage.
Its feature is hot filling, the PP material can withstand a high temperature of 120 degrees, this meets the requirements of a lot of hot drinks. It has capacity of 500ml, the common size which suitable for beverage packaging, it has a cylinder round shape, people can hold it easily when drinking, and with 38mm wider neck, more convenient to drink, also fit with tamper proof cap, the item can be protected well. It is transparent but looks a little milk-white, we contrasted it with the PET juice bottle in natural light, the difference was obvious.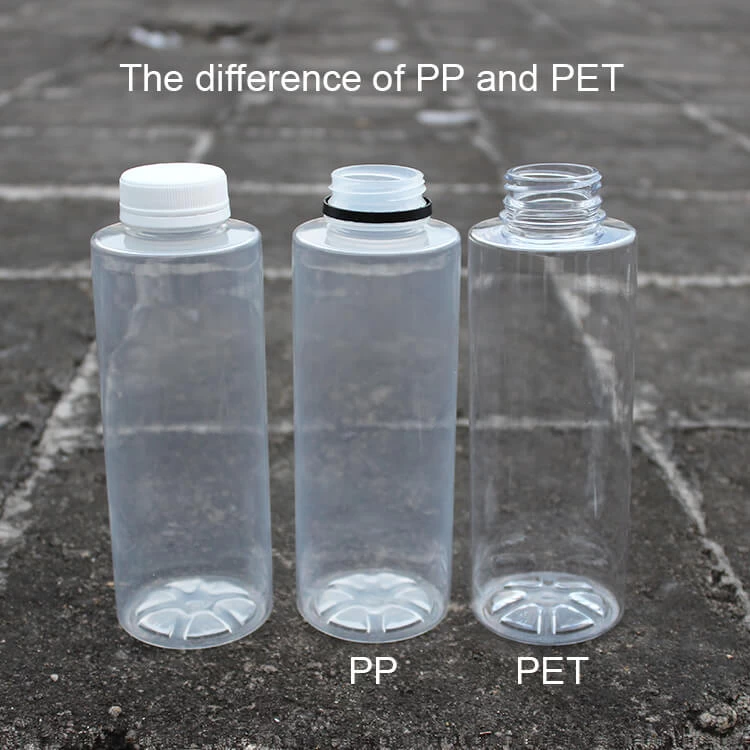 The appearance of this hot filling plastic bottle makes up for the weakness that many PET juice bottles cannot be filled hot. If you need hot fill juice bottle, you can click the picture link to our product page, and send inquiry to us, if our website don't have display what you need, you can send your design or just idea to us, our professional salesman and engineer can help you. Click here to get more PET juice bottle.