Our Multi-use Food Plastic Jar
Megan
2018-10-08 20:17:38
As a manufacturer specializingin plastic bottle, jar and container, PET jar isone of our main product, Let's start with a very tempting picture.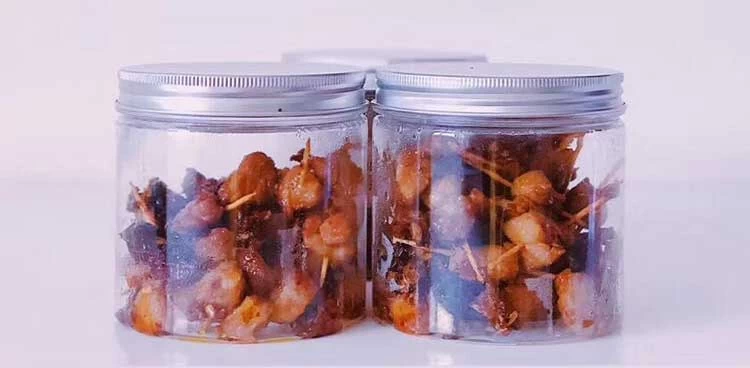 I made some fried meat on Sunday by myself to spend my spare time, our own aluminum lid plastic jar is the best container for it. Ihave presented a convincing buyer's show.
It is made of PET material, clear bottle bodywith high transparence, we can see the delicious meat through the jar body, ifyou put it on the showcase, there must be so many people which be attracted byit. Someone would ask me if the jaris sealable, the answer is yes. You can ask us to put an aluminum foil sealat the mouth, and the aluminum cover can be twisted very tight, so you don'tworry about its sealing.
It is also gratifying to see itsversatility. We have the common size of 250ml and 500ml, these two size issuitable for candy, cookie and food. You can use it store kitchen food, cereals, dried food, nut fruit,condiment and sauce. Its good seal ensures that it can store food for a longtime. Of course, it better for packaging goods for sale. This is not limited topackaging food, but can also be used to hold small things, clips, datalines, charging line, or stationery and so on. It lightand not easily broken, and not like glass material, so it should be widelyused.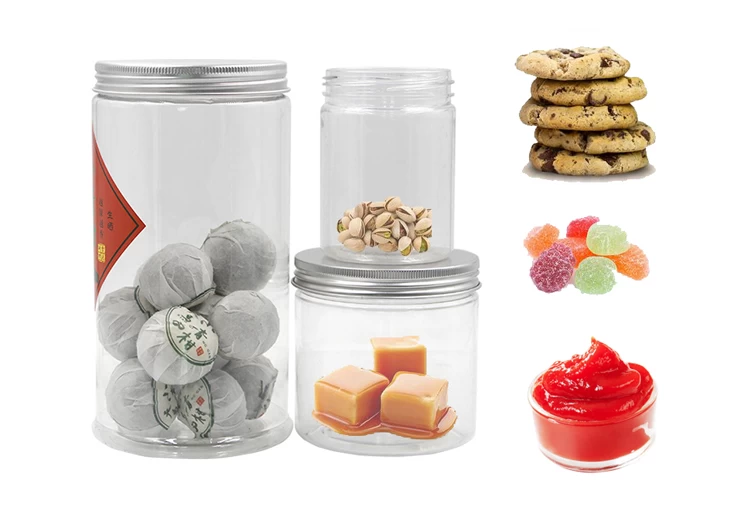 Surely, we have our own factory, we can customize more food plastic jar, color and LOGO, we provide printing and labeling service. If you need them, please tell us more about the requirements.