Adidas Sold A Million Pairs Of Shoes Made Of Recycled Plastic Bottles
Megan
Internet
2018-03-21 11:45:49
Adidas sold 1 million shoes made out of ocean plastic last year, CEO Kasper Rorsted told CNBC in march 14. The German sportswear giant launched last year three new versions of its UltraBoost shoe made out of plastic found in the ocean. It teamed up with environmental initiative Parley for the Oceans to create the shoe.
It is reported that the uppers materials of adidas this pair of environmental protection concept shoes is from recycled marine waste plastic, and fishing net collected from illegal poaching boats. These sneakers cost about 11 piece of plastic bottles per pair, and the laces, insoles, heels, and tongue parts are also made from recycled plastic materials.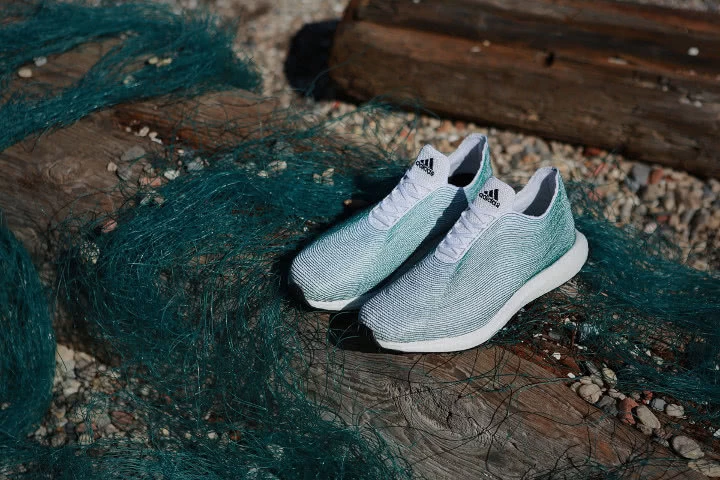 However, the eco-friendly concept shoe was not officially released until 2016, and Adidas and Parley introduced Ultraboost uncaged parley sneakers in November 2016, with a knitted upper made up of 95% recycled plastic and 5% recycled PET material.
In fact, in addition to Adidas, Nike, Puma and Reebok and other sports brands also introduced by recyclable materials made of shoes products. In addition to sneakers, Adidas uses the same materials to create uniforms for Real Madrid and Bayern Munich. The marine recycled plastic bottles that make sneakers and jerseys are parley from the Malpes coast, and the joint section with Adidas is to raise concerns about marine environmental pollution.
Using sustainable materials to make sneakers, these two years have become the trend of sports brands. On the one hand, the full use of recyclable materials to reduce a certain cost, on the other hand is more important to establish a healthy image of environmental protection, to attract more consumers.
As a China plastic bottle company, also a plastic bottle manufacturer and maker, we actively implement the concept of environmental protection and sustainable development and produce recyclable plastic products. If you need plastic bottle, plastic jar or plastic container with PET, HDPE or other plastic material, please contact us without hesitate.
Back to this article, would you like a pair of sneakers made from recycled plastic bottles?