High-End Voss Water Bottle
Megan
2018-01-12 13:55:42
VOSS is a drinking water brand from Norway in northern Europe. It was the designated water supply for BBS in davos in 2009.
Story from two young Norwegian's sensitivity and creativity of the market: they found business opportunities in that modern people often carry bottled water, and there is a lot of optional bottled water brand, but not the best, while Norway's pure water is a feasible good business!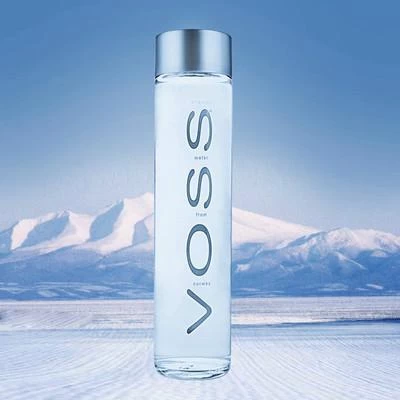 Two selling points of VOSS water bottle
Firstly, Norway VOSS natural water comes from a pure land in southern Norway, the natural water from there is low in minerals. It has the courage to cater to a few aristocratic consumers, its cylindrical bottle body design is simple and noble, the designer is Calvin Klein's, the former design director. Its body doesn't look like packaging for drinking water, more like for the toner or perfume of a premium makeup brand.
Secondly, VOSS bottled water has been the only bottled water to be sold in many places such as hotels and resorts. Since VOSS went public in 2001, it has got favor from lots of Hollywood stars, such as lindsay lohan, brad Pitt and uma Thurman, who have been drinking it in public.
Another version - plastic VOSS water bottle
It is well known that glass bottles have their inherent disadvantages, heavy and easily broken. So VOSS water bottles of plastic material are created. The plastic VOSS water bottle is made of food graded PET material, not only satisfies the clear, round and pure characteristics of the glass VOSS water bottle, and but also has the advantages of light and easy to transportation.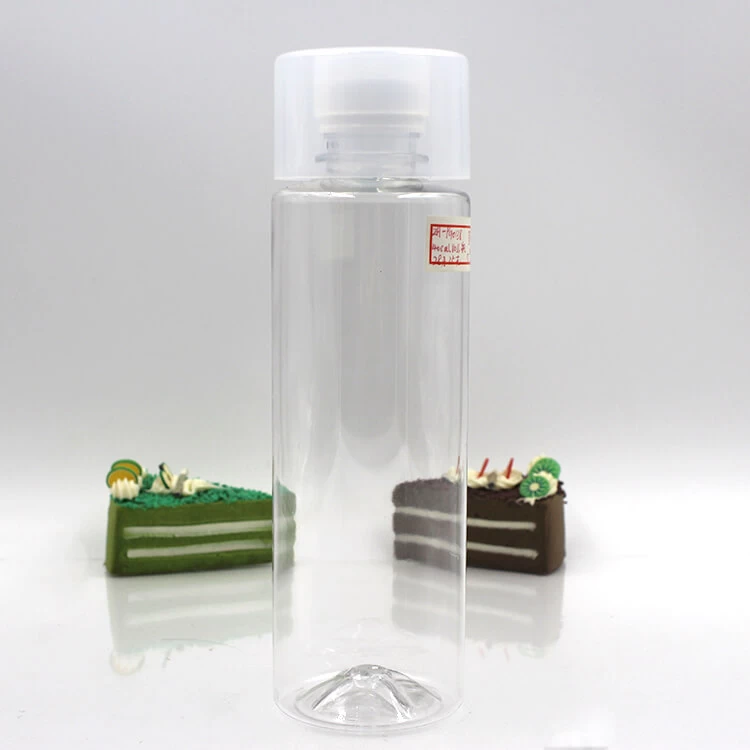 As a Chinese excellent plastic bottle manufacturer and supplier, we become the first number factories in China to help customers customize their high quality plastic VOSS water bottle, since VOSS water bottle officially launched in China on July 1, 2016. The finished products were well received by the customers. So far, several brands of plastic VOSS water bottles have been customized, with sizes of 350ml,400ml,500ml and 1000ml, and more sizes are still being customized.
Many people think that the VOSS water bottle can pack fruit tea, but actually the neck size of the real VOSS bottle is too narrow to put fruit into the bottle. So we also made some variants of the plastic VOSS water bottle, with the wider mouth and neck, which is more suitable for fruit tea. We named it voss fruit tea bottle, Like the picture below.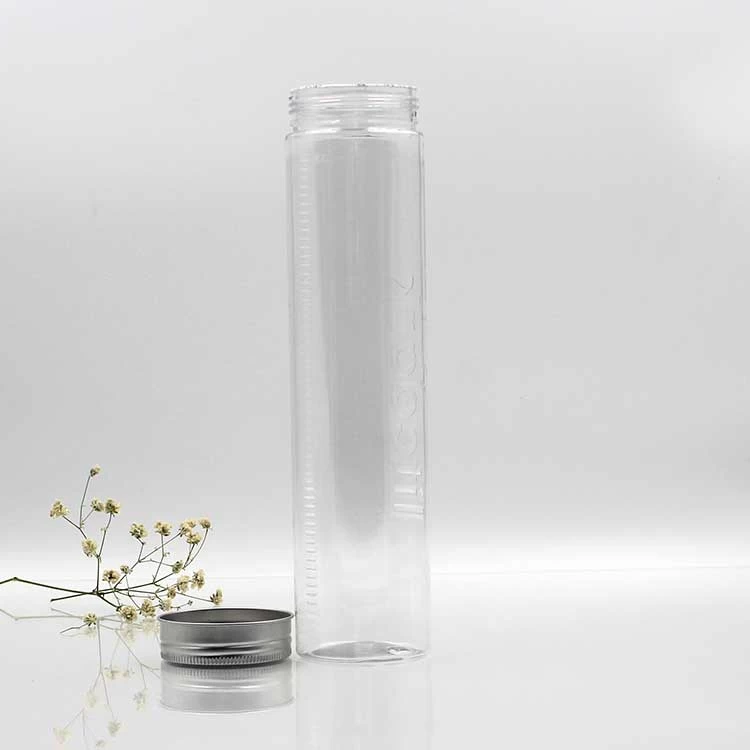 Applications of the VOSS water bottle
The VOSS water bottle itself comes with a sense of high-end, which can be placed in a meeting room, VIP lounge, health club, spa, banquet, beach and gift shop, etc. Any places that you think it is comfortable and wonderful.
With the development of China's economy and the improvement of consumers' demands for lifestyle, the China market for high-end water has expanded rapidly. At this time, VOSS water bottle also satisfies the concept of consumers' pursuit of healthy life. Believe that plastic VOSS water bottles also will become more and more popular.