Alibaba Shoots Certification Video For Our Company
Megan
2018-01-16 11:52:39
Yesterday Alibaba Group shot video for enterprise certification in our company, recognize the authenticity and legitimacy of our company and factory once again. All shots is real and effective scenes. Now let's follow the cameraman's footstep to visit some place of our company.
Now we first see our showcase room, there are many kind of bottles on the display case. At the left side, there are round or french square juice bottle, with food grade PET material, their size from 100ml to 1 liter, meet customer's perse demands, however the 250ml and 450ml usually are the most popular capacity choice, also is our TOP-ONE. The next two compartments are cosmetic bottles, many of them are shampoo and lotion bottle, mist spray bottle, they also have many size for choice, small size, such as a bottle in a pocket, big size like 1 L shampoo bottle.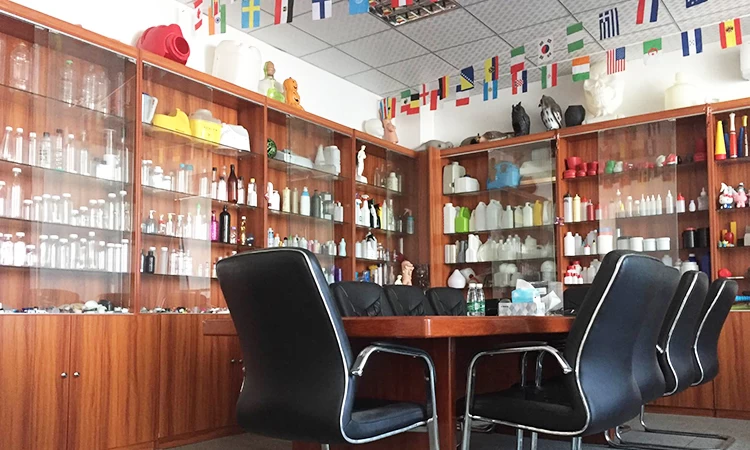 The two type of bottles are our main products, not only because of the product categories, but also we have product competitiveness and production experience of beverage bottles and cosmetic bottles.
Then we see the next several compartments, there are wine bottle, sauce bottle, medicine bottle and big engine oil bottle. It is worth mentioning that display beer bottle and sauce bottle are also that we are good at producing. Others like big bottle container and some plastic toys, we often have some orders.
Besides, this is also our meeting room and reception room. When we have a meeting or receiving clients, we can be closely associated with our products. Isn't that a wonderful thing?

Next, we came to our plant workshop. The picture was taked by myself. The cameraman was shooting our blow molding machine. Blowing material is usually HDPE,LDPE,PVC,PETG,PS and PP, the finished products is usually used for cosmetic,shampoo,medicine and chemical container.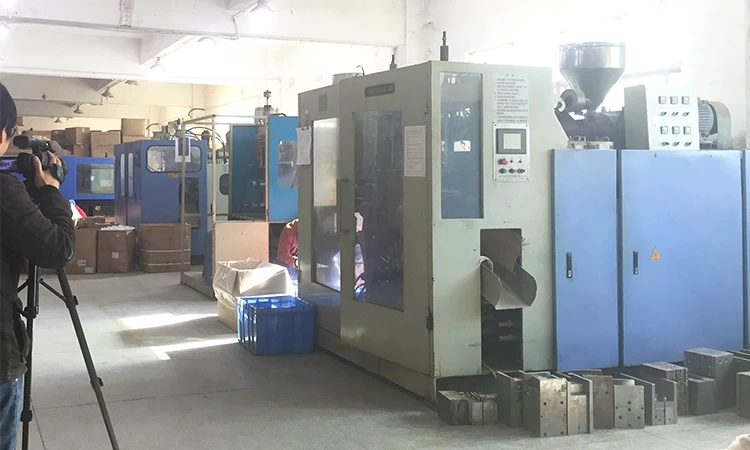 A close-up shooting scene.Better know the process of product being produced.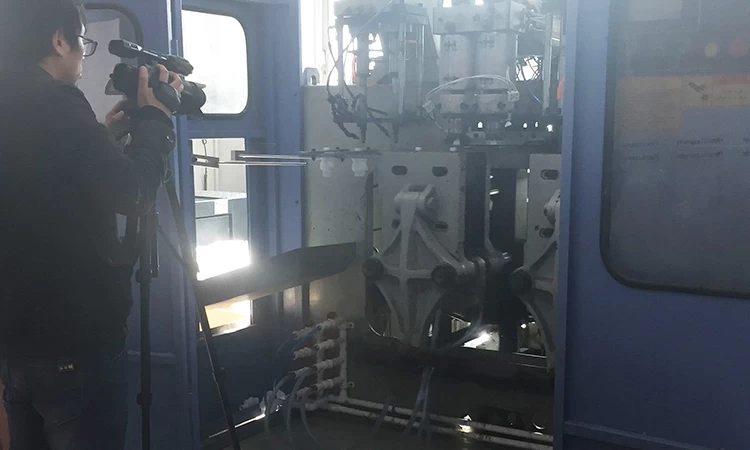 And that time, the machine was producing the water enhance bottle,one case after another.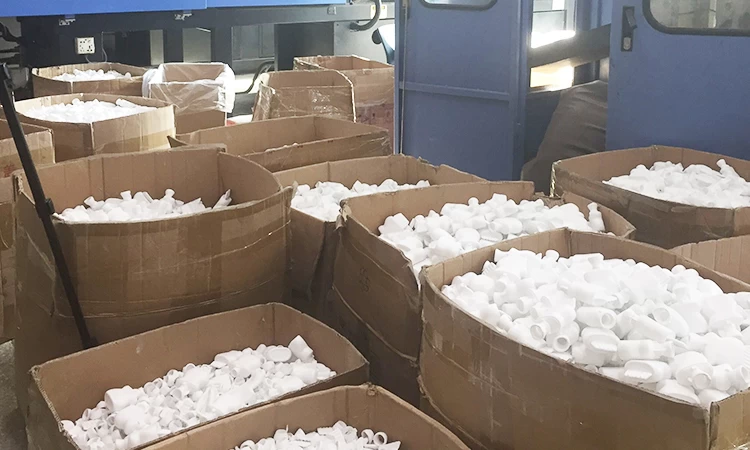 Meanwhile, let's look at the injection craft. Put the bottle embryo into the machine,heat it up and blow it into a bottle. Our PET beverage bottle is just produced like this.

Last, use standard carton to pack finished plastic bottle, put them in order, ready for delivery to the client.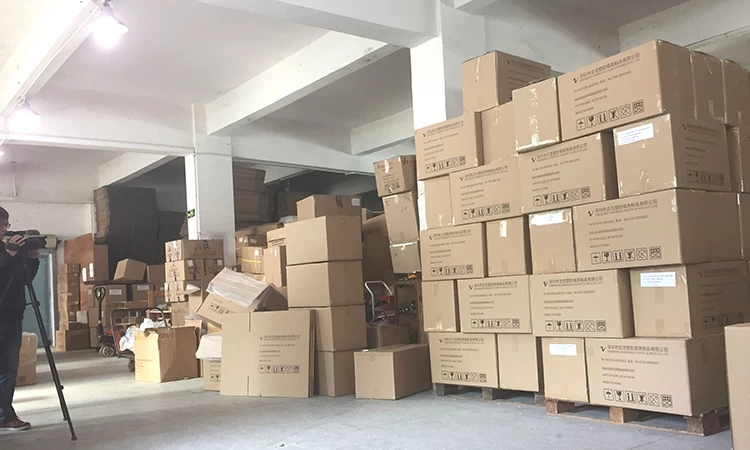 The whole shoot took about two hours, thanks for cameraman friend. Enterprise video certification is very important for our factory type trade company. We've been doing our best to produce good quality plastic bottle and provide good service. We hope to cooperate with you and achieve a win-win situation. The final video can be watched at our alibaba platform website.
The web link is: sz-zhenghao.en.alibaba.com.