What Are The Most Elegant Plastic Bottle Design?
Megan
2018-12-01 12:01:55
When noticed the question of 'what are some of the most elegant plastic bottle design?' on Quora, our
female body design plastic bottle come to my mind. It has smooth lines, with long hair and mellow waist-to
-hip ratio. Women are said to be the softest, this design perfectly shows the feminine body.
Its capacity is 250ml, with PET material, slight clear brown color, fitted with screw cap, you can use it
for beverage packaging bottle, it can also fitted with pump or spray for cosmetic packaging if you like.
When they are in the hands of consumers, they will certainly catch more people's eyes.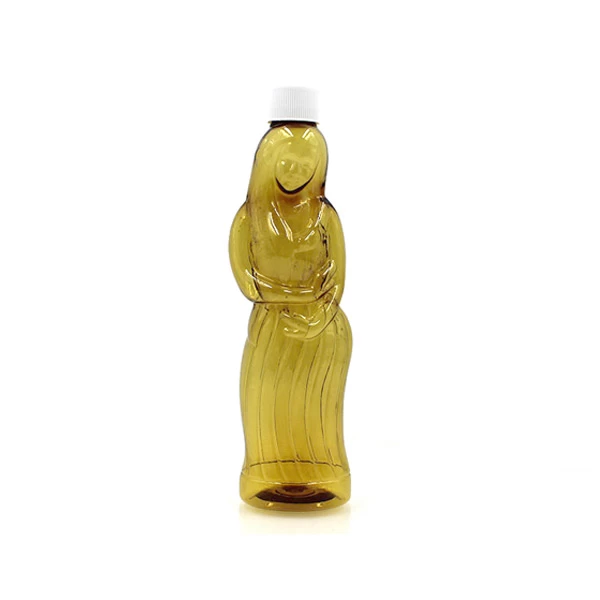 Another elegant design bottle, I'd like to introduce our black cosmetic bottle and jar, as the following picture below. Are you attracted to their elegant appearance at first sight? these not only lie in their mysterious and nobleness black color, but also in their fluent and graceful shapes. I have written an article about these before. More importantly, they are used for cosmetic packaging, the shape design can add a lot to the whole cosmetic product. In addition, we can match these products into more combinations, they fitted with foundation pumps, lotion pump, foam pump, mist spray, screw cap, flip top and so on, for different use.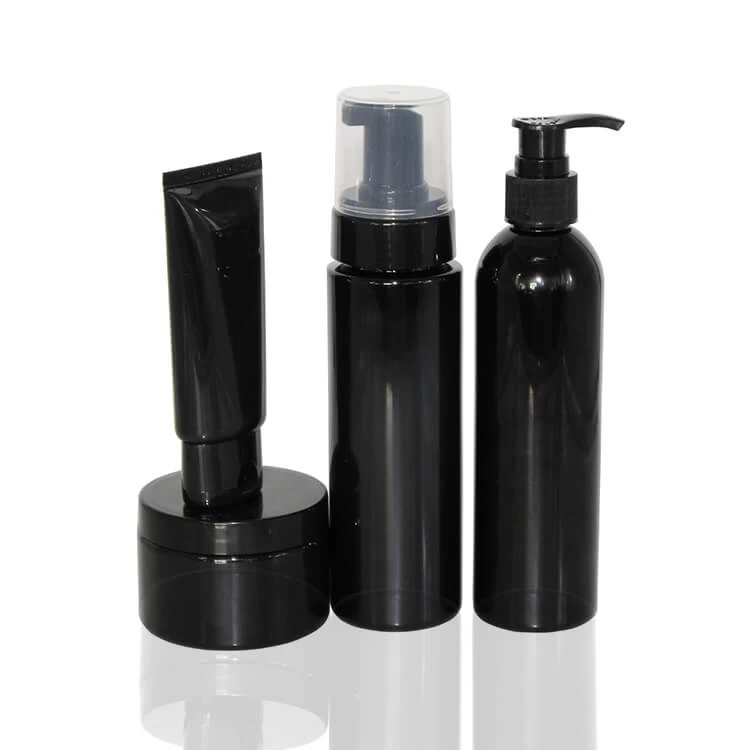 Return to the theme of elegant plastic bottles, it depends on the individual's aesthetic, but the focus is on appearance, color, or application. If you have a better design waiting to be developed, we can do your custom made plastic bottle, please let us know for further discussion of your great project.