Something About A Pctg Material Plastic Bottle
Megan
2017-07-17 15:52:03
PCT
G 
material
 plastic
 bottle
 is
 usually
 used
 for
 water
 packaging
 because
 of
 its
 BPA
 free,
 food
 grade,
 and
 heat
 resistance
 feature.
As PCTG has the transparency like glass and close to the glass density, good gloss, resistance to chemical corrosion, impact resistance, and easy to process, with injection mold, injection blowing mold and extrusion blowing mold. It also can be molded into unique shapes, appearance and special effects, such as bright colors, dull polish, marble textures, metallic gloss, etc.
The PCTG products are widely used in sports water plastic bottle, baby feeding plastic bottle, perfume bottle, cosmetic bottle and bottle cap, lipstick tube, makeup box, deodorant packaging, powder plastic bottle and eyeliner. PETG injection molding products include medical devices such as filters, ear pharyngeal tubes, pipe fittings, pumps, clips and dialysis equipment. Household utensils such as cups, salad bowls, salt canisters, pepper canisters, etc., have excellent transparency, gloss, good toughness, processing and excellent coloring.
Today, I'll share with you a PCTG material plastic bottle.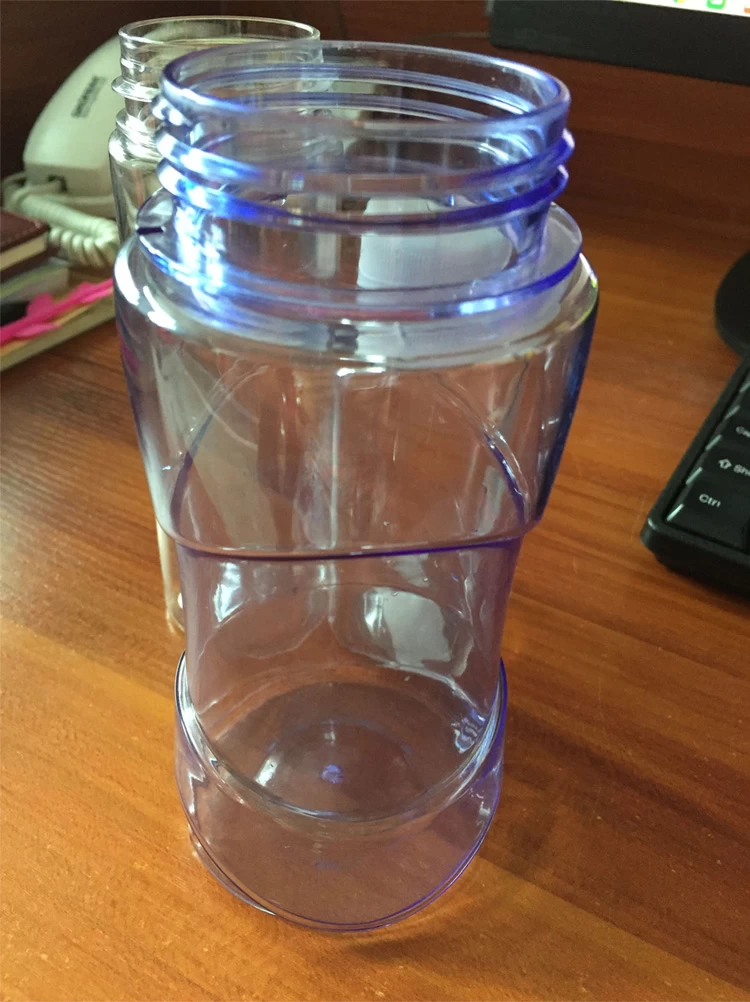 This is a PCTG sports water bottle, and I am drinking it myself. It is heat-resistant and odorless, with a capacity of about 600ml, which can be matched with ordinary bottle caps or straws. The appearance is simple and generous, and it feels good to take out.

Now, we'd like to recommend Top 7 designs of PCTG water bottles for your reference.
Top 7: new design plastic water bottle with pill box
special: the whole bottle was devide into 3 part, cap, bottle body and pill box. the cap attach a rope, which make us conveniently take and carry it. the body is made of PCTG material, BPA free, food grade, 400ml capacity. and the bottom is a 4 compartment, which can hold some pill, vitamin capsules.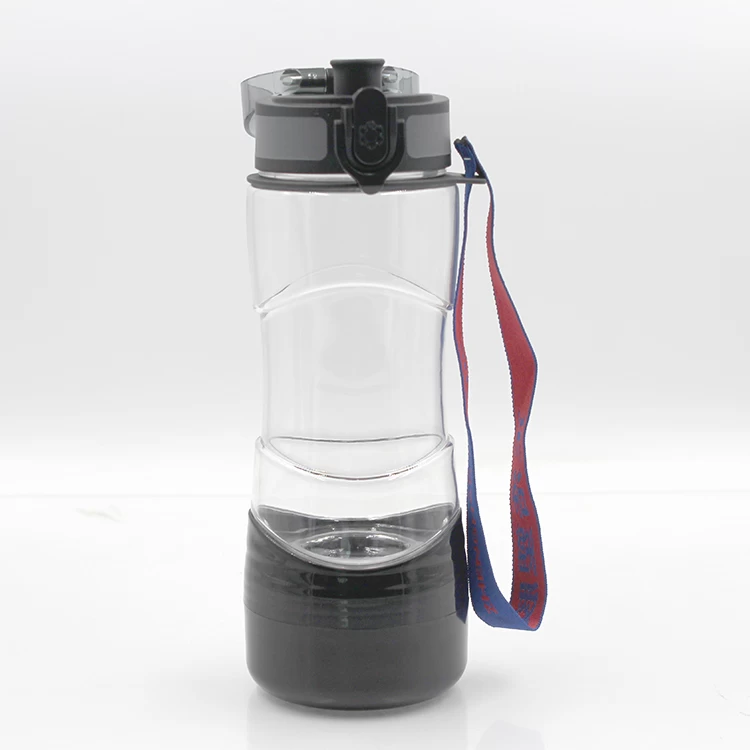 For this PCTG water bottle design, we now have a bottle design in stock, it fitted with a rope on the cap, and 4 part of pill box in the bottom. we can arrange the fast shipping for you after you order it.
Top 6: PCTG functional beverage water bottle
special: this design special for functional beverage water bottle. it suitable for man, use in gym, park.
Top 5: 1L PCTG sport water bottle
special: dark blue body, special cap with directly drink function. also suitable for student use in school.
Top 4: 800ml double-end PCTG water bottle
special: it with double-end mouth, do you want to know what its whole bottle looks like and how it work? please contact us to get more information.
Top 3: student school use water bottle
special: there are two small hole around the neck to attach rope, which makes it conveniently to take and carry.
Top 2: BPA free sport water bottle
special: a classical design of water bottle. the bottle body can be made in polished. do you like it?
Top 1: it is your customized PCTG water bottle design.
special: we custom the bottle base on your design, which is exactly same as you want. a special bottle design makes your brand promotion more easier.
Our another website Zhenghao also submit their water bottles, welcome to check it if you are interested.