P & G Launches Marine Recycling Plastic Bottles
Megan
http://info.plas.hc360.com
2017-10-10 14:57:50
Procter & Gamble announced at the Our Ocean Conference that it has officially launched
plastic bottles
made from post-consumer recycled plastics and marine plastics. The launch of the bottle is aimed at raising awareness of the issue of marine plastic waste.
The bottle was named Fairy Ocean Plastic Bottle, which was developed by Procter & Gamble and TerraCycle, a specialist in plastic recycling, and will be available in the UK in 2018. There will be 320,000 units, which will be made of 10% of marine recycled plastics from around the world and 90% for recycled plastic after consumption.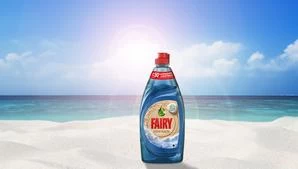 The project aims to promote people's awareness of marine plastic pollution problems, to stimulate consumers to clean up the marine garbage and garbage disposal.
"As a favorite brand in the UK, we are using fairy tale to raise awareness about plastic recycling and marine pollution," said Virginie Helias, vice president of global sustainable development at Procter & Gamble.
According to the MacArthur Foundation (EMF), blocking the flow of plastic into the oceans is critical to protecting our marine environment, losing about $ 80 billion - $ 120 billion in plastic bottle packaging on the current economy and operating track every year, until 2050 , The amount of plastic waste in the ocean will be far more than the number of fish.
TerraCycle CEO Tom Szaky said that marine pollution is a related issue, we hope to inspire other brands's creative thinking about circular economy.
In addition, Currently our production of plastic bottles are made of 100% new raw materials, but in the future due to the environmental needs or social needs, it must be replaced with recycled materials, we will follow the development of the times to improve our production process to get better sustainable development.
The original article was from info.plas.hc360.com,adapted by author.