10,0000 Plastic Bottles Were Printed Into Giant Madonna
Megan
Internet
2018-03-08 17:51:12
Klean, a Dutch organization dedicated to reducing and recycling plastic pollution, uses plastic scrap and 3D printers to reshape Madonna, one of the most iconic female figures in art history.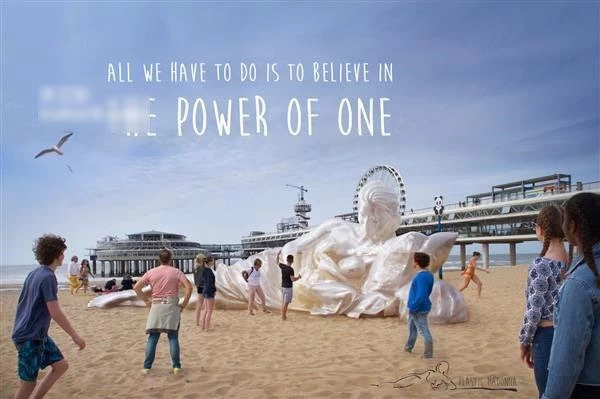 The project has been in progress since 2016, with the aim of explaining the problems of the oceans resulting from plastic pollution. Klean has unveiled a giant Madonna on the beaches of Rio de Janeiro in June 2016 to commemorate World Ocean Day and a smaller 3D print version on display in Amsterdam.

3D printed materials are from recycled plastic bottles donated by the Dutch. So far, the organization has completed some elements of the Madonna statue, including her feet. When the structure is completed, Klean plans to tour around the Netherlands and organize activities to help people understand plastic waste and global pollution issues. Through the collection work in Holland, Klean has received 100,000 plastic bottles that will be converted to 3D printed plastic.