Plastic Bottle Play An Important Role In The Field Of Candy Packaging
Megan
2018-07-02 19:28:41
I believe many people dream of being able to set up a shop full of candy when they are child, this dream has been realized already by someone. The author went to one supermarket and saw such a store two days ago in Shenzhen, it sells all kinds of candy and attracted a lot of children's eyes, but in a professional production and sale of candy plastic bottles manufacturers, What attracts me most is the various styles of candy plastic packaging bottles.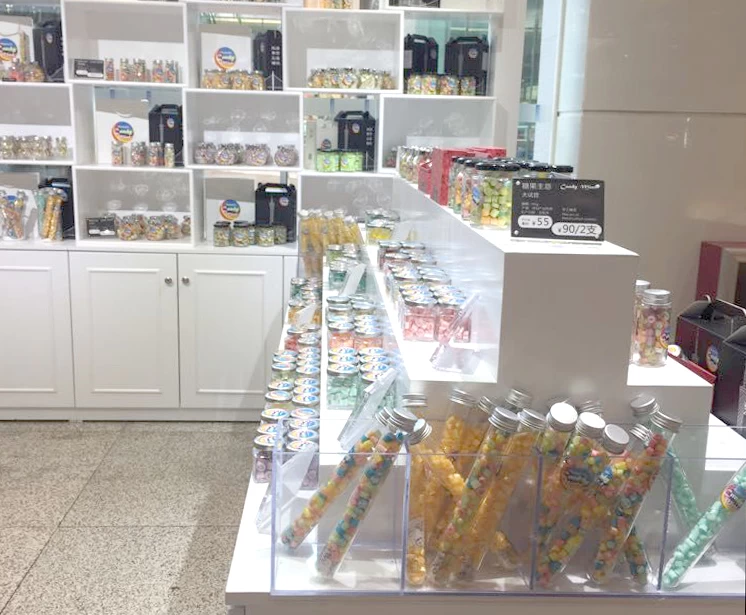 A plastic candy jar is a plastic container that is used exclusively for candy, usually is clear color and sealed. In general, the packaging of candy plastic containers are bottle type or jar type, the popular shape of candy bottles on the market is thin and tall, suitable for packaging small particles of candy, children also can play it as a toy when eat it. If candy packaged with jars, then they are wide-mouth shape, contain some large volume of candy and biscuits, it's easy to pour out the item, or even directly get it by hand.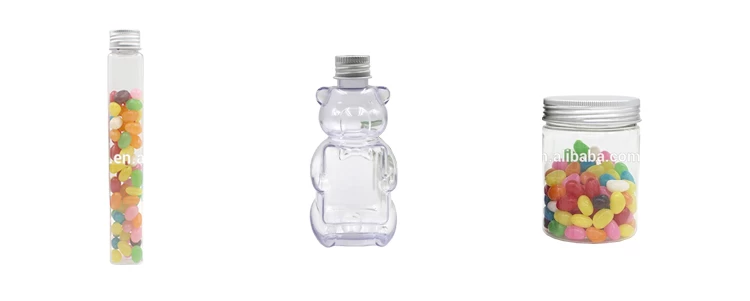 Of course plastic candy jars can be made in different shapes and colors.
It has these characteristics:
1, Factory usually use PET material to manufacturer plastic candy jars, with good sealing performance, it can effectively prevent the invasion of oxygen and other gases on the contents, and at the same time prevent the volatile components of the contents from volatilizing into the atmosphere.
2, It can be used repeatedly to reduce the packaging cost;
3. Its color and transparency can be more easily changed;
4, non-toxic, tasteless, transparent, beautiful, can be stored for a long time.
5, In addition, as China's plastic bottle production technology and equipment have developed very mature, using plastic bottle packaging juice beverages, candy biscuits and other food has certain production advantages not only in China but also abroad.
6, plastic bottles has strong plasticity, manufacturer can produce a variety of creative candy packaging bottles, with an interesting appearance to attract the end consumers.
Of course, its characteristics are also advantages, therefore, the future of plastic PET bottles will continue to play an important role in the field of candy packaging.