The Inspiring Tower Made Of Thousands Of Plastic Bottles
Megan
2017-07-28 14:54:56
A million
plastic bottles
are purchased worldwide every minute, with annual consumption set to top half a trillion by 2021. In a bid to bring awareness to the problem of plastic bottle use and pollution, artist r1 led a project to transform over 7,000
plastic bottles
into an incredible sight to behold: a 20-meter-tall permanent art sculpture. Created in collaboration with the local community, the environmental art piece, called the iThemba Tower, symbolizes hope and inspiration in Troyeville, Johannesburg.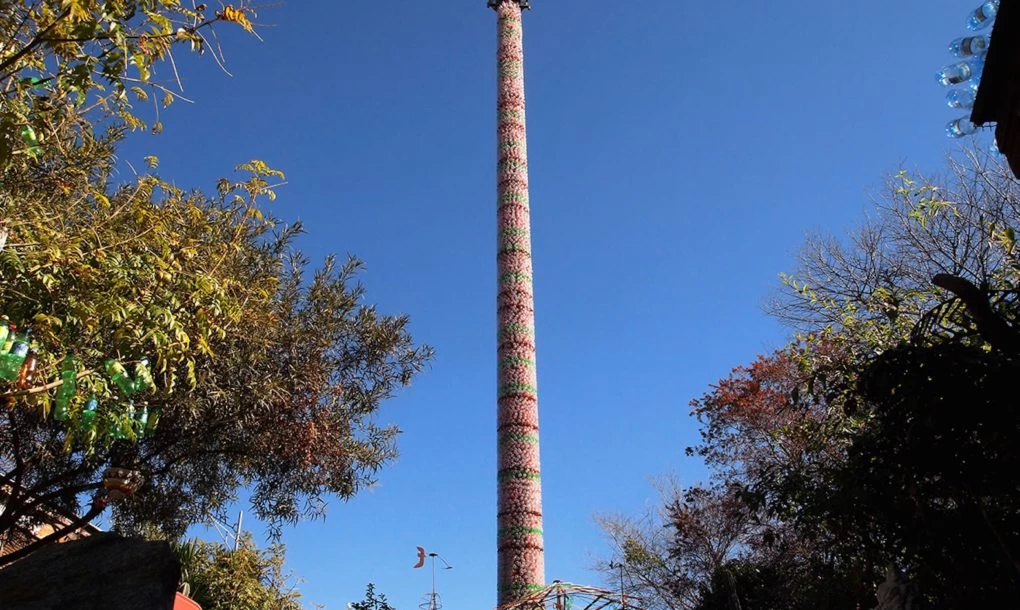 Artist r1 used a redundant communications tower as the base of the iThemba Tower, which derives its name from the isiZulu word that means trust or hope. The perse local community was involved in all aspects of the design process, from plastic bottle collection to construction. Locals were also invited to fill each bottle with a "message of hope," thus creating a symbolic communications tower that "broadcasts" the community's perse hopes and dreams.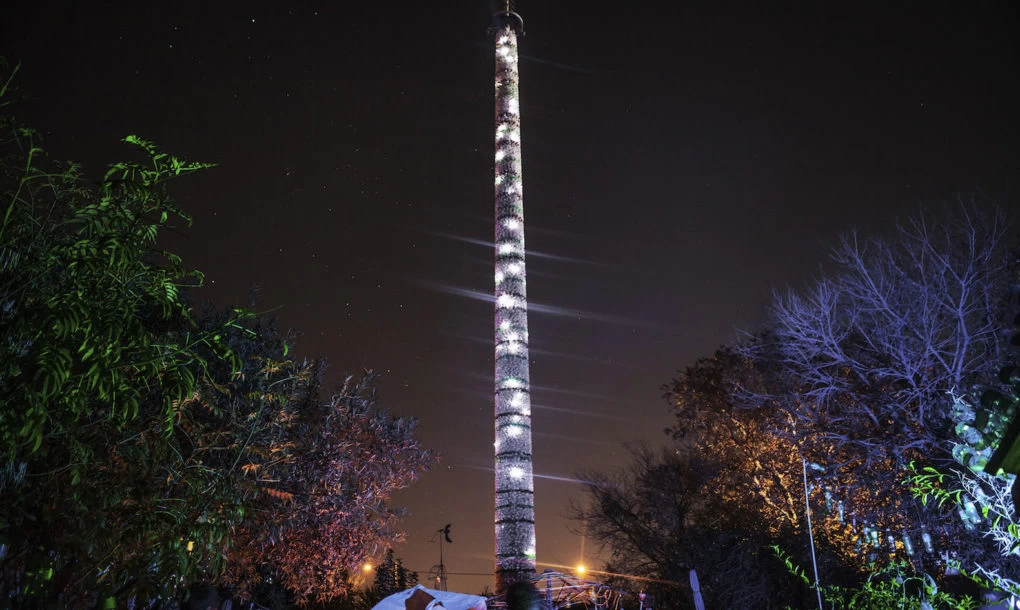 "It is estimated that in South Africa alone, nearly over 250,000 plastic bottles are dumped into our environment every hour," says the narrator in a video about the iThemba Tower. "One plastic bottle will take up to 700 years to completely break down in a landfill. The iThemba Tower project raised awareness the importance of recycling through workshops and various community activities." LEDs were also inserted inside the bottles to turn them into "lights of hope." The lights bring the tower alive at night and create a magical twinkling effect. The iThemba Tower is a permanent art piece at the Spaza Art Garden, a safe haven for creatives in Johannesburg.