Earthquake Rescuers Push Up Cargo Vehicles
Megan
2017-08-10 19:04:26
When the local time at 21:19 on the 8th, Jiuzhaigou(sichuan,China)occurred 7.0 earthquake. China Federation of Returned Overseas Chinese and overseas Chinese public welfare fund to the disaster area to provide 500,000 RMB relief funds and material support.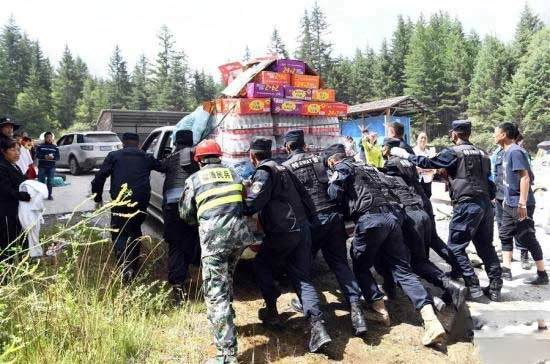 August 9, In Jiuzhaigou County Sichuan Province,Jiuzhaigou InterContinental Hotel parking lot, rescue workers together push the goods and material transport vehicles on the slope.
August 9 evening, the provincial Red Cross disaster relief team regardless of fatigue, continue on their way, transported 2000 bed quilts, 1000 family packs, 200 tents and other relief supplies, as soon as possible to the Jiuzhaigou earthquake victims in Sichuan hands.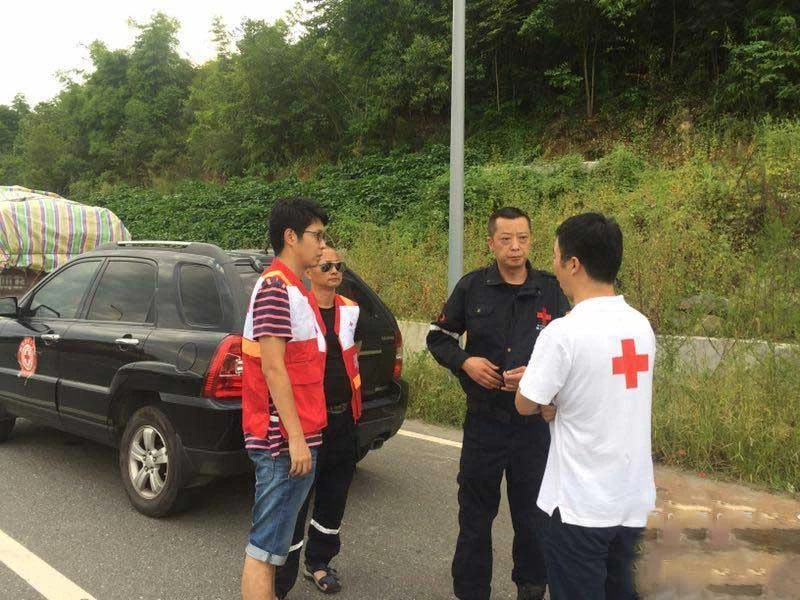 In addition, after the earthquake, One Foundation joint disaster relief partner Coca-Cola (China), the first car rental to response calls respectively, emergency dispatch for the disaster area to provide thousands bottle of pure mineral water and relief operations vehicle. It is understood that One Foundation transfer 240000 bottles of pure water to Jiuzhaigou earthquake area in an emergency.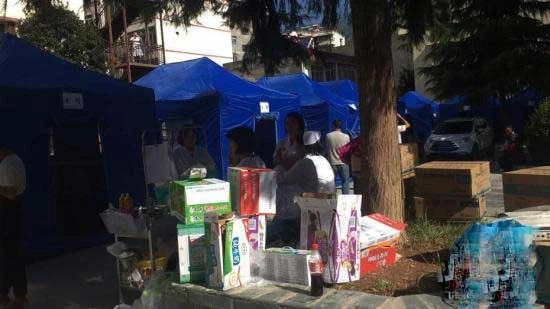 Scourge is ruthless, but there is real love between humans, I willing to the status that the die are peaceful, those who survive fortunately keep strength . Praying for everyone.